Using Apprenticeship to Tackle the Cybersecurity Workforce Shortage
February 2023
According to the 2022 Fortinet Cybersecurity Skills Gap Global Research Report, 78% of decision makers believe that it's hard to find trained or certified people for cybersecurity positions; 91% of organizations are willing to pay for professional development to that end. In the State of Florida, 22,000 cybersecurity jobs remain unfilled, and an astounding 31% growth rate in the digital security field is expected by 2029.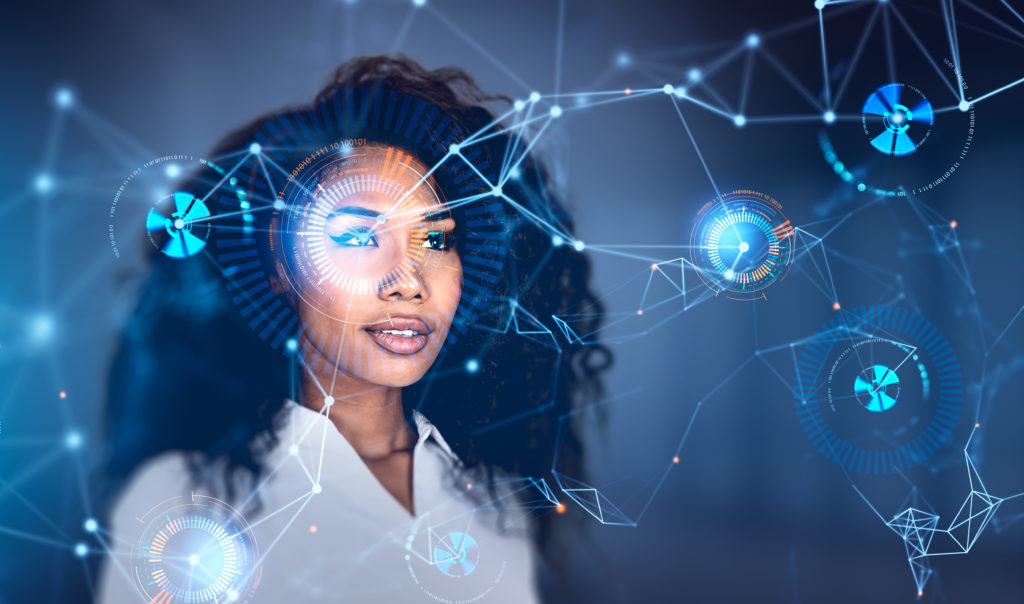 Thankfully, Florida is executing strategies to meet its burgeoning digital security workforce needs.
By 2030, Governor DeSantis wants Florida to be the national leader in apprenticeships. Apprenticeship, an integral approach that creates pathways to secure and well-paying careers, is a perfect fit for workers who can enter the digital security arena. It also helps address the state's critical need for expanded cybersecurity talent pools.
Through a Florida Department of Education (FLDOE)-supported Pathways for Career Opportunities Grant (PCOG) and Clark University's U.S. Department of Labor (USDOL) H1-B Program grant entitled Tech Quest Apprenticeship (TQA), CommunityHealth IT (or CommHIT, for short) is helping Florida's rural and small/mid-sized business (SMB) digital security workforce shortages. CommHIT's workforce development programs fall under its FLDOE-registered Technology & Health Apprenticeship Program (THAP). Through THAP, CommHIT developed two entry-level digital security apprentice occupations that allow smaller businesses the opportunity to shore up their digital security on a budget, while giving employees a chance to "earn while they learn."
The two occupations are Cyber First Responder (C1R) for ALL business sectors and Telehealth Navigator (THN) for the health sector. C1R and THN apprentices typically reside in IT or Clinical Informatics Departments. If needed, C1R and THN apprentices can work and train remotely.
Apprenticeships change lives and help employers develop needed workers
For instance, a C1R apprenticeship can be a golden opportunity for a progressing career in technology—a dream come true. Take Amy, a 48-year-old widow, Black woman, and grandmother who, as a C1R, is elated to have the opportunity to grow by learning valuable skills, experience, and tools needed for a future in digital security. Most importantly to her, she is gaining tools to make a daily difference in the lives of others.
Or, Dean, a Veteran who honorably served our country, is now a C1R supporting Lake Butler Hospital's day-to-day needs and contributing to the digital security fabric that protects our Nation against current and future cyber threats and attacks.
Hendry Regional Memorial Center (HRMC) has two C1Rs and is upskilling its talent pool to create a digital security talent pipeline. The C1R journeyworker at HRMC plans to become a Certified Information Systems Security Professional (CISSP), accelerating his own cybersecurity career and validating his expertise, while reducing the risk of a successful cybersecurity attack at HRMC.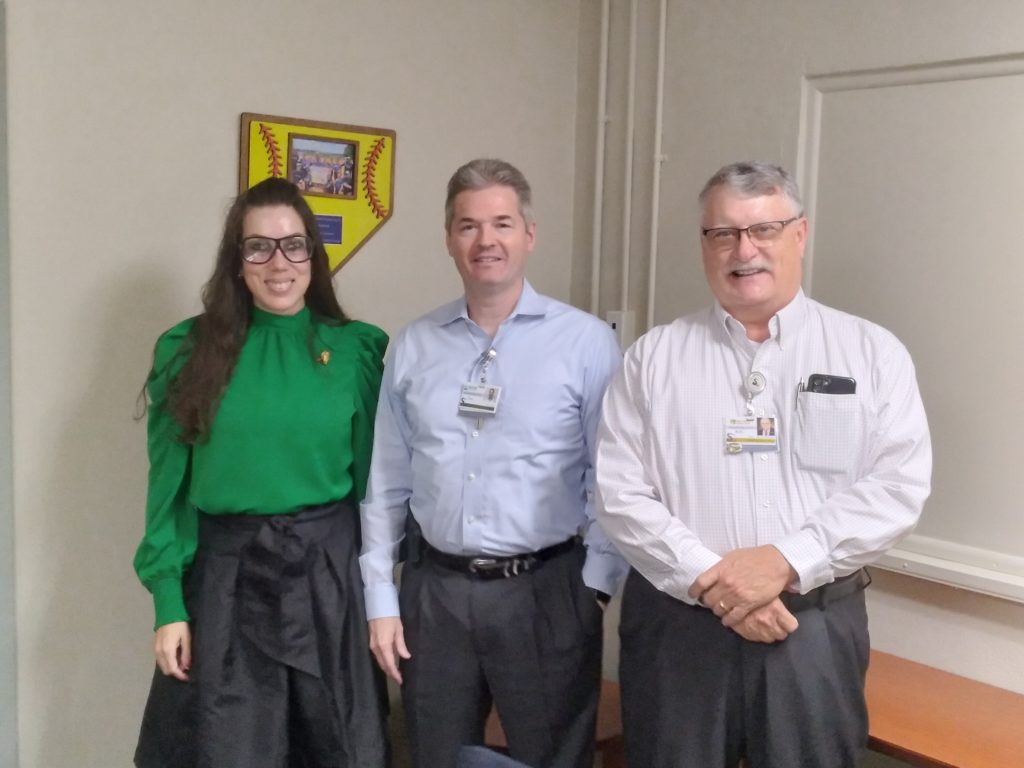 Cybersecurity threats are reaching businesses of ALL sizes
Ransomware and data breaches are no longer predominantly threats to larger organizations. All businesses are at risk. According to U.S. Congress, most SMBs are out of business within six months of discovering they had a data breach. The best defense for SMBs is two-pronged:
1) risk management through well-trained staff, and
2) a clear understanding of the organization's cybersecurity vulnerabilities.
Trained workforce and threat intel help small businesses protect themselves from successful cyber attacks
To help provide organizations with the visibility needed to manage cyber risks, C1Rs are trained on real time threat intel and analysis tools provided by the Population Health Information Sharing and Analysis Center (PH-ISAC). These tools can be accessed by organizations that participate in the PH-ISAC. PH-ISAC participation is a recommended best practice in the U.S. Department of Health and Human Services (HHS) approved Health Industry Cybersecurity Practices (HICP)—particularly for small, rural, and underserved organizations. HICP is the cornerstone of a federal cybersecurity approach described in Public Law 116-321, an amendment to the Health Information Technology for Economic and Clinical Health (HITECH) Act.
Workforce events at the Kennedy Space Center
CommHIT also holds events at its Kennedy Space Center headquarters in the Astronauts Memorial Foundation to ensure that organizations are kept up to date with cybersecurity policies and trends. Perhaps most importantly, these events plug attendees into networks that can help them with workforce development.
"Regardless of the exact workforce need or type of organization, Florida employers are strengthened by connecting to the workforce development ecosystem. Pillars of this ecosystem include USDOL, FLDOE, Apprentice Florida, related apprentice and training programs, state and local CareerSource entities, and Floridians who are eager to work and learn," says CommHIT CEO Kendra Siler, PhD.
To help employers connect to workforce resources, CommHIT co-hosted a National Apprenticeship Week (NAW) event last November with FLDOE, TQA, and the three CareerSource entities that serve the Space Coast: 1) CareerSource Brevard, 2) CareerSource Research Coast, and 3) CareerSource Flagler Volusia.
Keynote speakers who communicated the incredible value of apprenticeship to workers and employers were Tamiko Fletcher, Chief Information Security Officer (CISO) at NASA/Kennedy Space Centers, and Lloyd Gregg, VP and General Manager of Spaceflight Support Services. FLDOE Region 6 Apprenticeship Training Representative Anne Everly and FLDOE Apprenticeship Outreach Manager Leisa Rasmussen presented on how to "Attract, Recruit, Train, and Retain a Quality and Skilled Workforce." Marci Murphy, the Executive Director of CareerSource Brevard, read the Proclamation for NAW issued by Governor DeSantis.
Attendees included Boeing, SIDUS Space, Titan America, Safal Partners, Chambers of Commerce, CareerSource Florida, and Space Coast public schools—among others.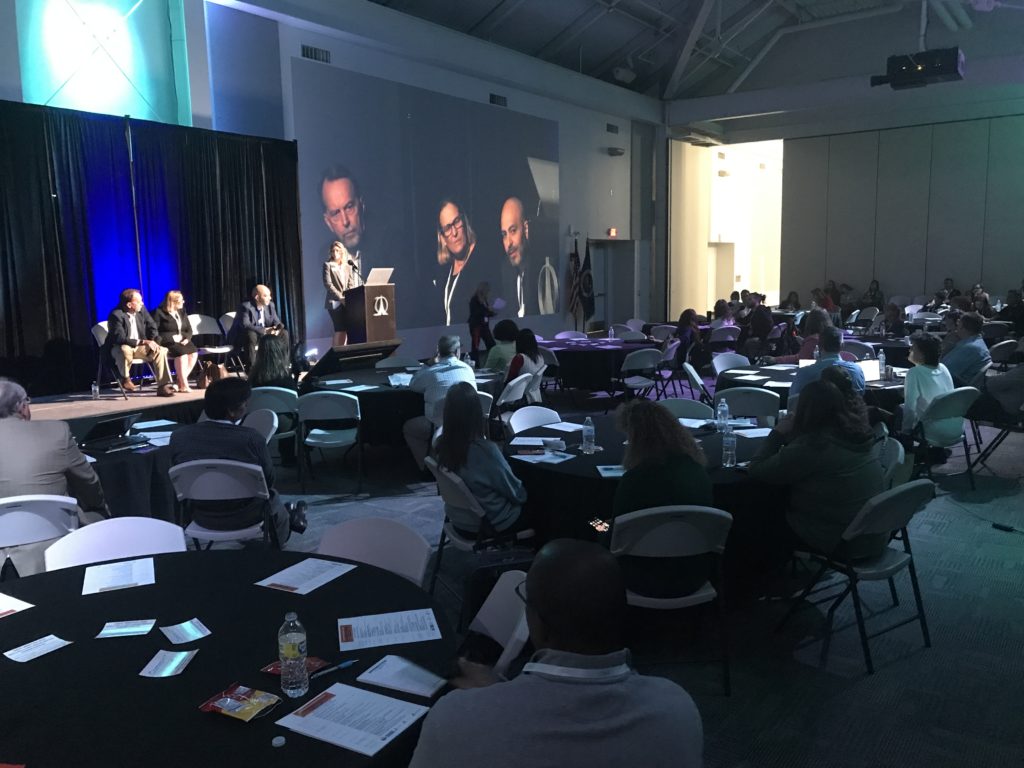 "The NAW event was exciting, engaging, thought-provoking, and informative with expert speakers and exhibitors. Strong apprenticeship programs were the buzz," says CommHIT Communications Director Deidra Newman. "Engaged employers built valuable relationships as they met face-to-face and networked with other experts in their fields, exhibitors, and presenters. We'll have more events in 2023 that are curated to help employers and communities build talent pipelines; find hidden talent pools; increase workforce Diversity, Equity, Inclusion, and Accessibility; and identify funding opportunities."
About CommHIT: CommHIT is a 501(c)(6) at the Kennedy Space Center that ensures that rural organizations and small to mid-sized businesses have access to the same resources and opportunities as their urban and large business counterparts. At the Kennedy Space Center, CommHIT is an integral part of a cluster of cybersecurity organizations that protect and monitor the digital security of key business sector entities and critical infrastructure. CommHIT specializes in workforce development and provides apprentices and employers opportunities through THAP. THAP is CommHIT's Florida Department of Education-registered apprenticeship program. Learn more at CommHIT.org.